TEENAGERS  (12-16 year old's)
12 year olds via assessment only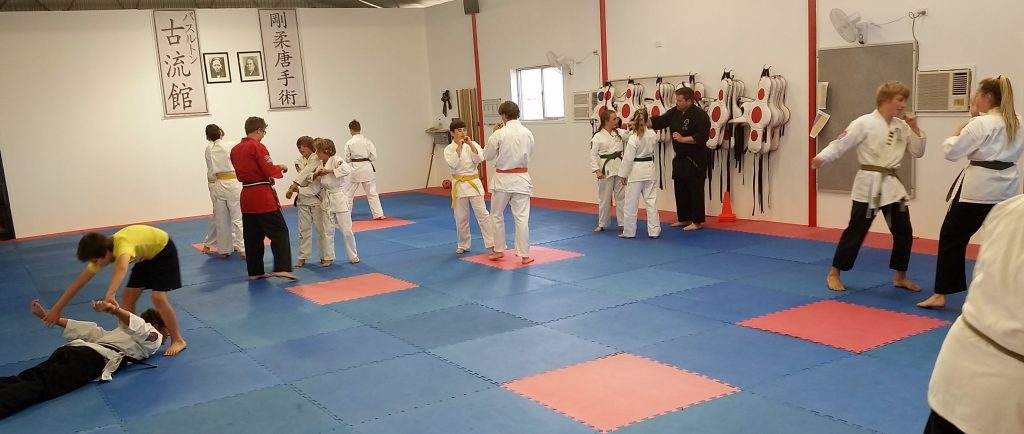 Teenagers!, How would you like to have fun, Make new friends, and get in the best shape of your life in our tailor designed martial arts classes at BMA?
All While Learning Skills That Will Protect You and Your Loved Ones! In Teenager specific Classes!
Even teenagers need to develop the confidence and traits that we teach in the younger Karate. You will be coached by experienced instructors and head instructor Craig Crampton Shihan and will be involved in all of the aspects of class. We emphasise all of our new and current members that we are a "Personal Best" school of training. That is, you will not be compared to other, more experienced members at any time. All that you are asked is to do your best and we will help you step by step to improve your training and fitness. You will set goals and we will help you achieve them little by little under our  guidance.
The teenager class will not only be mentally and physically demanding, but also will include several nights a year for lectures. Crampton Shihan is an experienced business owner and has employed dozens of youth over the years in previous businesses and through the karate dojo at BMA. Shihan Crampton also offers guidance to students when transitioning into life after high school and into university or the workforce.
Traditional Karate is not what you think. The stigma attached to traditional karate is usually hundreds of basics, followed by up and down the dojo in stances. BUT NOT AT BMA!
The fundamental basis of our school of BUSSELTON KORYUKAN which incorporates 'GoJu Karate-Jutsu Koryukan' and 'Koryu Uchinadi' (commonly known as KU) is to provide life protection skills. In doing so it's practice also conditions the body, cultivates the mind and nurtures the spirit, in order to improve health, it's holistic purpose; build moral character, it's social aim; help empower oneself in order to surmount human weakness, it's philosophical nature; and in doing so, reveal inner peace and tranquillity.
Koryu Uchinadi is a contemporary reinterpretation of Okinawa's original old-school fighting practices and based upon the most realistic contextual premise imaginable.
The Teenager will train in a slightly modified aspect of the Adults classes to help boost their confidence and esteem to get them ready for when to move into the Adults group. Visit Koryu Uchinadi on this website for a little more further understanding into the training given.